Microsoft doesn't backup your Office 365 data . . .
But we do
Their commitment is 30-day undelete – on day 31, your Office 365 data is gone
Veeam software + Prodatix expertise = project success
We'll backup your Teams, SharePoint, OneDrive and Exchange email data
Office 365 Backup + 1 hour consultation with a Veeam Architect.
Free, Free, Winner, Winner!
Includes 100 Office 365 Backup licenses and storage, free for 30 days
Fill out the form and we'll email to schedule your consultation and trial account setup – no obligation
– No setup fees –
Veeam + Prodatix
The best Office 365 backup
Veeam is the most blue chip backup solution that exists in the marketplace. In conjunction with the personalized service we at Prodatix provide, you'll feel peace of mind in no time.
Office 365 Backup Testimonials
"Prodatix has been protecting our data and email, etc. for many years. They provide peace of mind and are vigilant in protecting Outlook email and Office data. I would absolutely recommend them to anyone who is looking for a company to handle all of their email and data backup needs. They are very good."
Derek Wright – President, Suntec Concrete – AZ, UT, CO, NV
"Our email and Office apps are at the center of all our communication.  We need to be HIPPA complaint and be able to hold onto email for up to 7 years.  Prodatix keeps our data safe and can restore quickly in the event a doctor needs something quickly for a patient.  We trust their abilities and haven't been disappointed."
Joyce Schweikert – Director, Scottsdale Eye Surgery Center
Included in a Veeam License:
Microsoft provides protection for your data and allows for recovery of deleted Office 365 items for up to 30 days.  Many companies (and in the near future, most companies) will need, want or be required to keep email backups for months or even years for legal, compliance and HR holds.   Having a good backup can save your reputation and minimize legal issues with former employees and clients.   Let Veeam software and Prodatix experience fill this Office 365 need.
We don't charge any setup fees – we also include 1 hour of consulting to get you started
Backup Teams, OneDrive, SharePoint and Exchange for maximum protection – keep your data for months or years at our secure data center
Restore deleted emails from any point in time within minutes
24/7 support included
– As low as $1.75/per user, per month & includes license and unlimited storage –
With so many service providers jumping into the Office 365 backup business, make sure you know who you are dealing with.   Do they have a proven process which makes the backup process easy and secure?  Prodatix provides Office 365 backup Peace of Mind: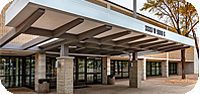 Resilient, Redundant, and Restorable
Veeam Certified Architect
The highest certification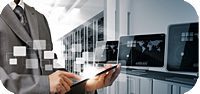 Experience
1000's of accounts under management