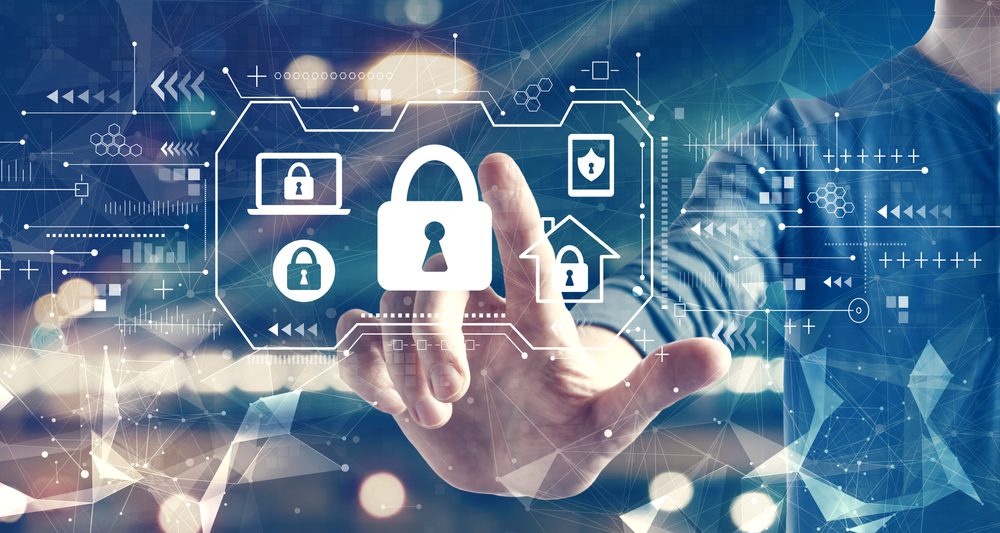 How Can Veeam Help in Case I Lose My Data?
Veeam leads the way in backup and recovery and data management solutions. That's why Prodatix partners with Veeam to protect your data. It continues to innovate data security to keep businesses running without missing a single step. With over 400,000 clients in 180 countries, Veeam is the most trusted partner in the industry because of its many features and tools used to protect businesses.
Veeam Backup and Replication
In a world where your data equals your reputation, access is everything. You may be asking yourself, "How can Veeam keep me running in the case of an event?" Well, Veeam makes sure your data is backed up not only on-premises with multiple copies but also off-site through Veeam Cloud Connect. Through this feature, you'll be able to access your data at any time, even if your on-site servers were to go down or if an employee were to delete any data. With hourly, daily, and weekly backup testing, you'll be able to seamlessly pick up where you left off. 
If you need immediate access to your data, Veeam replication will have you connect to a live, "always ready" running copy of your virtual machines off-site which can have you back in business as soon as 15 minutes after a disaster while your data is being retrieved and help you meet your recovery objectives. Veeam makes sure you hit your RTO and RPO to eliminate your data loss and keep you going.
Veeam ONE and Digital Air-Gap
How does Veeam also protect against ransomware? Well, through Veeam ONE you can also protect yourself from the dreaded "R" word before an attack even happens. Consider Veeam One your single pane of glass insight into your entire backup environment that provides accurate monitoring, extensive reporting and intelligent tools to help your business with the automation and control you need to maintain availability by protecting against potential cyber-attacks before they're attempted. As the leader in protecting your company against 3rd generation ransomware threats, Veeam can save the day with its digital "air-gap" feature which provides a digital recycle bin to hold your deleted backups which is encrypted with its own key so even when ransomware deletes your backups on all your servers, you can pull them out of the "air-gap" recycle bin and restore them with your Veeam encryption key and get back to business. It truly is a lifesaver. 
When it comes to protecting your company from ransomware, the best offense is a good defense. Don't wait until you've had a data breach to take your data protection seriously. Request a free Veeam trial today!
Veeam Backup for Microsoft 365
Another overlooked aspect of Veeam is its ability to back up Microsoft 365. What many users don't realize is that Microsoft 365 has very limited options when it comes to restoring your data and getting it back up. OneDrive and SharePoint are retained in a two-stage recycle bin and can only be restored within 93 days. Your mailboxes in Outlook are only retained for 30 days and individual mailbox items can be restored for a maximum of 30 days. To make things more complicated, Microsoft only keeps a 14-day backup of your Microsoft 365 data that is created every 12 hours, leaving plenty of time in between for a destructive event or attack.
With Veeam Backup for Microsoft 365, you eliminate the risk of losing access and control over all your Microsoft 365 data. Veeam gives you the power to securely back up Microsoft 365 to any location— whether that's on-premises or in cloud object storage such as Amazon Web Services, Azure, or Google Cloud Platform. Instead of being restricted to your backup and restore options, Veeam provides over 45 recovery options to get your Microsoft 365 data back to help you more easily meet your recovery objectives. Although these are some of the most important features of Veeam Backup for Microsoft 365, Veeam boasts an abundance of additional features that will give you peace of mind when it comes to your data
It's not a question of if but when. Cyber-attacks and disaster events occur every 39 seconds in the U.S. alone. It's only a matter of time before the clouds start gathering. Thankfully, our technological tools have adapted to give us the reassurance and security we need to keep ourselves available. Veeam is the premier backup and recovery solution that is the most trusted leader in the industry. At Prodatix we firmly believe your data IS your reputation and that access to it is of the utmost importance. Veeam just works and Prodatix has the expertise and experience to ensure a successful disaster recovery and business continuity plan
About Prodatix
Prodatix is a Veeam-certified, Architect gold partner providing all the Veeam professional services (such as best-practices consulting and monthly data management), Veeam licenses, backup servers, and appliances powered by Veeam, and off-site immutable backup to our Tier 3 data centers. Prodatix provides 24/7 support across the USA and will help you create and execute a long-term plan to protect your data and make your company ransomware resilient. If you have questions about your data protection give us a call or contact us online today.